Palownia's Wirehaired Vizslas
is located in Hamburg, PA near Cabelas.
We imported 3 males & one female with different bloodlines from Hungary - ARBA A1 ch.Pospataki-Drotos Aprod, Furdohazi Matyi and Ezster Hazi's Alkony & Ajsa. I just imported Napoleon from France for an additional bloodline.Our Vizland's Lady Lilac, Palownia's Summer Breeze and Palownia's Lucy;&nbsp were whelped in PA. Their pedigrees are with the AKC, the North American Versatile Hunting Dog Association, and some are registered with the American Rare Breed Association and the United Kennel Club.
Our puppies have found homes in the following areas: Alaska, California, Canada (2), Connecticut, Delaware, Florida, Georgia, Idaho, Illinois (2), Kentucky, Massachusetts (2), Maine, Maryland, Michigan, Missouri, New Jersey, New York (9), Nevada (2), Ohio, Pennslyvania (18), South Carolina (2), Tennessee (2), Virginia (2) and Washington DC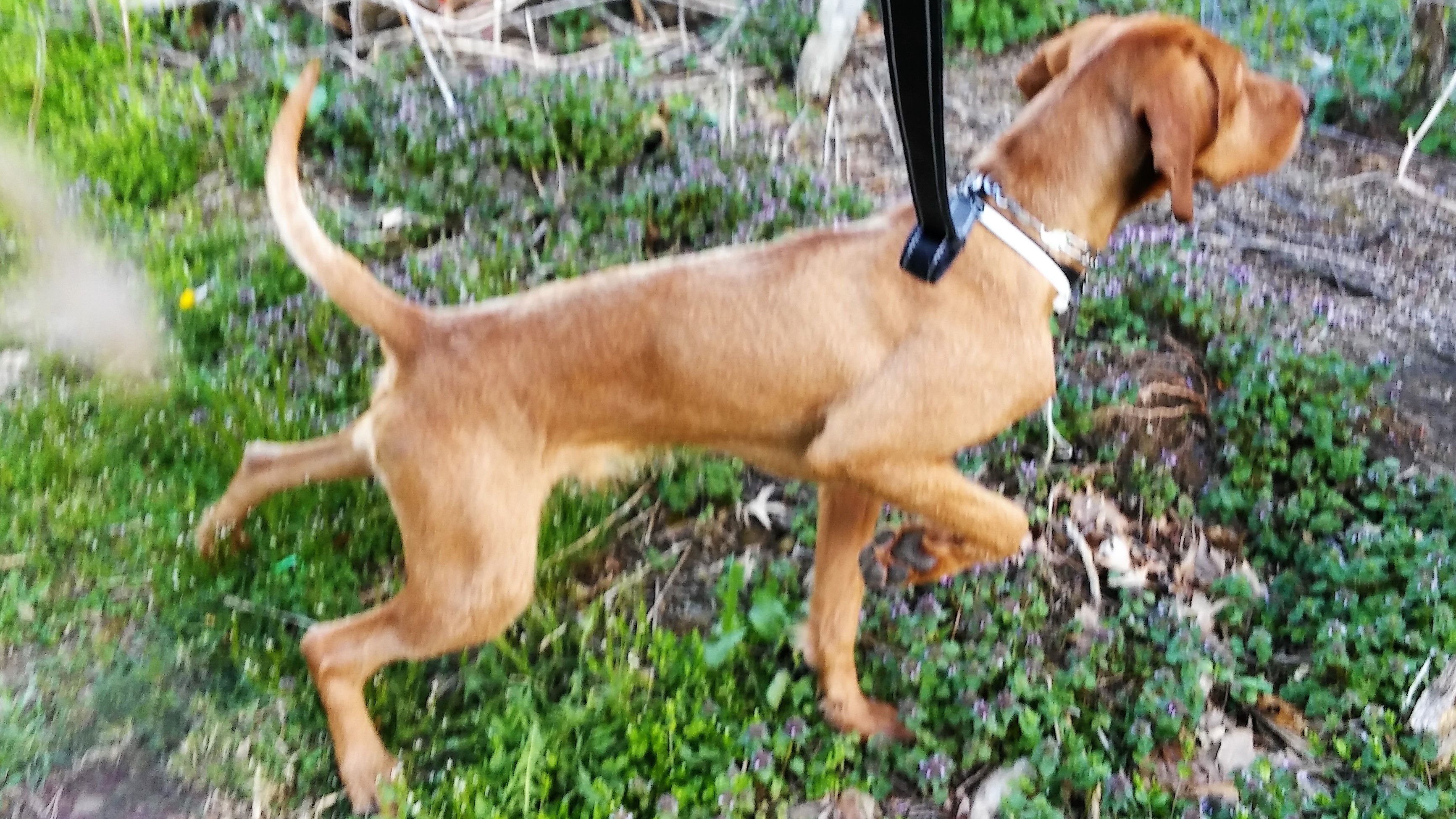 NAPOLEON DU DOMAINE SAINT HUBERT

"Leo"